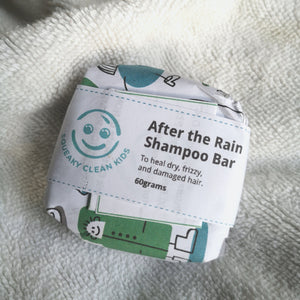 After the Rain Shampoo Bar
A premium blend of argan oil, extra virgin olive oil, cocoa butter, shea butter, aloe vera and witch hazel extract, this shampoo bar effectively cleanses and protects the scalp. 
Witch hazel helps dry out excess oils while locking in moisture for your hair.
This 50g bar can last up to 50 washes or longer.
What Makes It Good
When you purchase artisanal soap from Squeaky Clean Kids, you fund homemade and handmade anti-bacterial organic soap for kids in need. Ingredients are organically grown and locally sourced from a farm in Lipa, Batangas.
Founded by three doctors who have seen hundreds of consistently sick children in underserved communities all over the country, Squeaky Clean Kids has conducts hygiene awareness campaigns and collects unused hotel toiletries to distribute hygiene kits for underprivileged families.
---
We Also Recommend
---