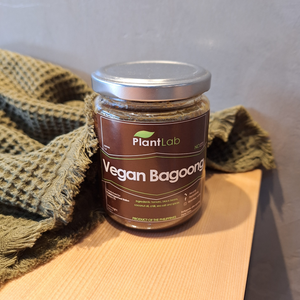 PlantLab Vegan Bagoong
Plantlab's Vegan Bagoong is a universal condiment. It can be mixed with vegan putanesca sauce, vegan kare-kare, fried rice or simply used as dipping sauce for steamed vegetables. This salty-sweet savory sauce is a must-try for every aspiring cook. Infuse that natural umami flavor to your favorite dish.
Weight: 200ml
What makes it good
PlantLab MNL is advocating vegan, organic, cruelty-free, whole-food, plant-based and MSG-free food production. They support local organic farmers. 
---
We Also Recommend
---