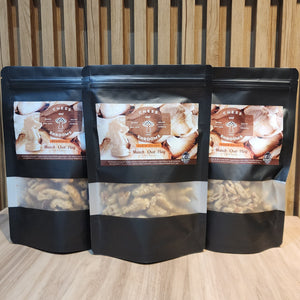 Knights Build Chess and Shrooms
Be ready to be addicted with this healthy and crunchy mushroom chicharon. It comes in three flavors: Plain Salted, Barbeque and Sour Cream.
Size: 100 grams
WHAT MAKES IT GOOD?
Knights Build is a non-profit organization that aims to build creativity and resilience in the youth by making chess accessible to the underprivileged at no cost.
For every pack of mushroom chicharon, you support free chess training classes. 
---
We Also Recommend
---