5 Guilt-Free Sweets That Are Good for Your Health (and Local Communities!)
There's just something about sweets that make us crave one bite after another, #BalikAlindog goals be damned. But scientific research (and experience!) tells us that too much of the sugary sweet stuff leads to unwanted pounds and potentially serious health issues, so you might want to rethink that second bar of chocolate.
Or do you?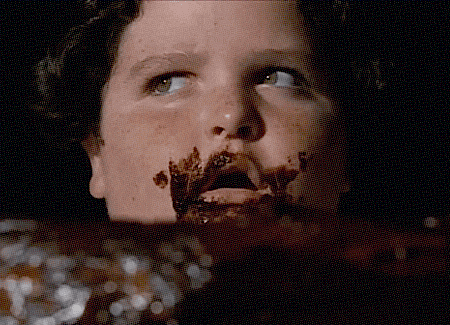 If you've got a sweet tooth but are hoping to keep your weight or sugar levels in check, here are a few healthier alternatives that you should try out.
1. Coco Dolce chocolates from The Freefood Co.
These world-renowned chocolates come straight from the Cacao and Chocolate Capital of the Philippines, the Davao region. The Freefood Co. taps into the rich agricultural resources and supports the development of rural farming communities in the area.
Local chocolatiers use the traditional conche method in making these bars extra smooth and creamy. In addition, the coconut sap sweetener is melted through the use of uling (briquettes or compressed charcoal) instead of the typical gas flame. This preserves the organic nature and gives Coco Dolce chocolates their unique smoky and coconut-y notes!
Interested to know more about how Coco Dolce chocolates are made? Check out our visit to The Freefood Co. chocolate factory!
Their chocolate bars come in 45g and 100g sizes and in five flavors: Milk Chocolate, Milk Chocolate with Rice Crisps, 65% Dark Chocolate, Milk Chocolate with Pili, and Dark Chocolate with Chili.
Wanna try all five before you pick your favorite? Get five for the price of four with our Mini Coco Dolce Collection!
Shop here: Milk Chocolate, Milk Chocolate with Rice Crisps, 65% Dark Chocolate, Milk Chocolate with Pili, Dark Chocolate with Chili, and Mini Coco Dolce Collection
2. Coco Sugar Peanut Spread from First Harvest
Peanut butter is a staple in our pantry, but don't you think it's about time to switch to a healthier palaman for everyday breakfast and/or merienda?
First Harvest peanut butter spreads are made with no extenders and no artificial preservatives. They also replace a part of table sugar with honey as a guilt-free sweetener.
But if you're looking for an even healthier alternative to their classic spreads, First Harvest also has a Coco Sugar Peanut Spread that is also churned with less oil. You can eat this straight out of the jar without counting calories!
Shop here: First Harvest Coco Sugar Peanut Spread, Honey-Sweetened Peanut Butter, and Peanut Butter Crunch
3. Calamansi Coco Sugar Biscotti from The Make Peace Bakery
Can't resist munching on a snack with your cup of coffee or hot chocolate? This is the perfect healthy companion!
Fresh from The Make Peace Bakery, which is the first social impact bakery in the country and is based in the Gawad Kalinga Enchanted Farm, these twice-baked cookies are best for dipping in hot beverages or even peanut butter.
Biscotso is the Filipino take on Italy's biscotti, and these calamansi-flavored goodies offer a unique twist to the traditional snack.
TBH, this is one of our team's favorites because the citrus-y notes come as an aftertaste and leave you wanting more. Good thing these are made with coconut sugar but, before you know it, you've finished an entire bag. Buon apetito!
Shop here: The Make Peace Bakery Calamansi Coco Sugar Biscotso
4. Rustique Cacao and Wild Ginger Tea from Kayumanggi Organic
Rainy weather got you reaching for a mug of hot cocoa? Or need a quick home remedy for cough and colds?
These hot beverages from Kayumanggi Organic may be just what you need! These are already sweetened with raw coconut sugar granules, so just a heaping spoonful mixed in hot water should be good to go.
Kayumanggi Organic uses pure cacao beans, preserving 2-3 times the antioxidant power compared to green tea.
Raw cacao is also considered a superfood since it packs a punch as the highest plant-based source of iron and magnesium, on top of having more calcium than cow's milk.
Meanwhile, wild ginger tea is also a powerful antioxidant, being known to reduce nausea, remedy colds, and have multiple anti-cancer benefits. 
Some Filipino singers also swear that salabat (hot ginger tea with honey) also helps improve their vocal prowess, but we might need to grab more than a few jars to test that theory out.
Shop here: Kayumanggi Organic Rustique Cacao and Wild Ginger Tea
5. Coconut Sugar from The Freefood Co. and Kayumanggi Organic
The Freefood Co. also sells their 100% organic coconut sap sugar in half-kilogram boxes, in case you're looking to stock up on healthy ingredients in your pantry.
Just looking to try smaller servings first? Kayumanggi Organic has coconut sugar available in 200g jars or pouches, too.  
Shop here: The Freefood Co. Coconut Sap Sugar and Kayumanggi Organic Raw Coconut Sugar
If you're wondering what the fuss on coconut sugar is all about, it's that this is seen as a healthy substitute to white sugar because of its lower glycemic index, which is a relative ranking of carbohydrate in food based on how they affect blood glucose levels.
Food with glycemic index of 55 and below are digested, absorbed, and metabolized at a slower rate, which means that it also results in a lower rise in blood glucose and insulin levels. Coco sugar has a glycemic index of only 35 while table sugar is at 68.
As such, it could replace the usual cups of brown or white sugar in cooking and baking without sacrificing taste and sweetness. For the refined palate, some hint of molasses-like flavor similar to brown sugar can be tasted, which is why the quantity of coconut sugar can also be reduced without altering the end result for most recipes.
Apart from that, coconut sugar contains trace amounts of vitamin C, potassium, phosphorous, magnesium, calcium, zinc, iron and copper compared to nearly none on processed sugar. It also provides small amounts of phytonutrients, such as polyphenols, flavonoids and anthocyanidin, and antioxidants. (Source)
To top it all off, United Nations' Food and Agriculture Organization dubbed coco sugar as the most sustainable sweetener in the world in 2014. That's because growing coconut trees uses minimal amounts of water and fuel versus sugar cane production. 
Coconut trees are also easily sustained in the Philippines' tropical climate, making it a steady source of income and livelihood for local communities. That makes it good for the environment, communities, and your health, too!
---
Share this post
---
---
---
0 comment